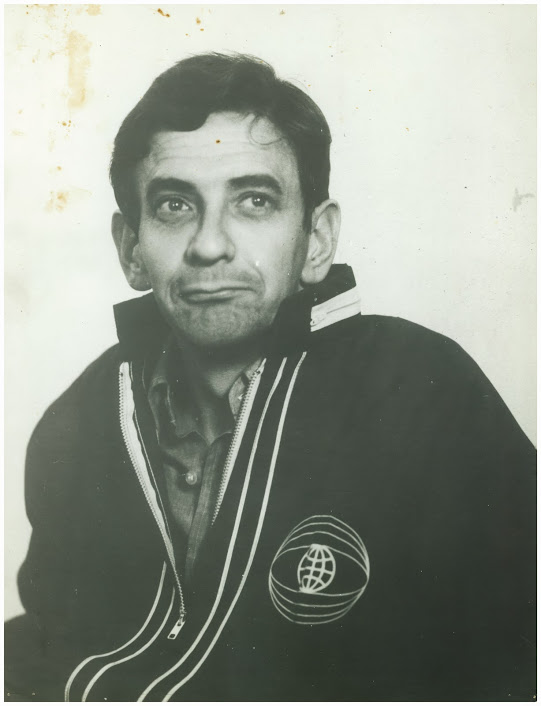 Alexander Lyle Ronalds passed away peacefully on July 8th in Ballarat, Australia. Lyle was an entrepreneur, an explorer, a leader, a father and a grandfather.
Lyle was born to Reginald and Lucy Ronalds. He and his brothers, Harold & Frank, lived a bright childhood in an era where the future was anything but. While the boys chased cows, explored the suburbs of Moonee Ponds and rural Ballarat, fished in the lakes of Creswick, the world was at war. His early years forged Lyle as fearless and an eternal optimist which would later bring out his unmatched thirst for adventure.
Lyle's early life and place of joy was on the slopes. As a boy scout in Ballarat he was introduced to skiing and these early experiences allowed him to find a passion. As a skier in the 50's and 60's he was old school. He camped and carried all his gear by foot to the top of the few slopes to race to the bottom. In 1958 Lyle saved his money and took his most favoured trip to Europe by boat. This was his first entry into the world and he relished the boat journey to Europe via the Suez Canal. He landed in Sicily and then made his way to the slopes of Austria and Switzerland discovering and learning all he could about refining his skills as a skier. He bought a Vespa for $25 and drove all across Europe over a six month period. This trip sealed his interest in the world at large, his love of cars, and showed him that life could be much larger than what Creswick had to offer.
Once he returned from his European adventure he continued to build his future in business and his love of skiing. In summer he played at Torquay and in the winter he drove every weekend to Bulla. Many of his lifelong friendships were sealed at this time. It is in these playgrounds he met his first wife Jeannie Bell. Her beauty and honourable nature captivated him. During these times Dad worked with his mates to build the first Howqua chalet. This passion project, fueled by his unrelenting drive, was one of his most cherished accomplishments. In convoys they partied their way to Bulla stopping for a drink wherever they could. Arrived late only to wake up early and ski hard. Speed, strength and determination later landed him the offer of a place on the reserve team for the Olympics but was unfortunately unable to accept.
Lyle's remarkable charisma allowed him to build new opportunities and connections around the world. Just as the Ronalds men before him, he was inventive, creative and versatile. Lyle's first professional job found him working for the Ballarat telephone exchange. As he climbed the poles to lay down new lines, he also quickly climbed the ranks of the company and was soon leading teams to lay telephone lines to help connect rural Australia. It did not take him long to realise that electronics & communication were going to fundamentally change the way the world worked. This realization would be the start of his global journey living in different countries and having touched soil in almost every nation. From the historic "Bar Hemingway" in Paris, to his favorite dive bar "The Double Dutch" in Sanur… There were few places Lyle didn't walk in and have someone recognize him from some previous meeting on a long ago forgotten adventure.
Lyle's accomplishments included being early employees of SIEMENS and Fairchild Semiconductors. These posts gave the family a unique opportunity to live between Tokyo, Hong Kong & San Francisco. He cemented his desire to be nowhere and everywhere in the world. Lyle discovered his true calling as an entrepreneur in his 30s and started his first company, S.S.I Far East Ltd, one of the first semiconductor companies. He bravely launched into establishing his manufacturing company at the start of the digital age. He took risks, used his natural tenacity and started his own empire out of a dingy single room office leased in the Sheung Wan district of Hong Kong. It was also during this time he met his second wife at a board meeting in Hong Kong, April Milliken.
Lyle spent most of the last decade of his life living on the island paradise of Bali surrounded by many friends and frequent visits by his children. Lyle enjoyed strolling along the beach and telling stories over drinks with his many friends along the beaches of Sanur. Lyle was affectionately referred to as Mr. Lili and was always grateful for the support and kindness of his friends Hanji, Desa & Irma. He affectionately called them his 'Three Angels'.
Lyle was an entrepreneur and an adventurer that always lived life to the fullest. He was funny, charming, wicked and complex, but he stood by his choices and never stopped looking to the horizon for more. He lived an extraordinary life and he knew it was extraordinary.
Of all of his endeavors however, Lyle was most proud of his children and the diversity of their accomplishments. Lyle left three children, Lara Ronalds, a passionate educator, Pepi Ronalds, a published award winning author, and Alexander Ronalds, a serial entrepreneur. Lyle also left behind a daughter-in-law named Leslie Ronalds and one grandson, named Ethan Ronalds, who he affectionately called "Tiger". Lyle gave all of his namesake the gift of adventure, an awareness of the globe and it's offerings, and an understanding that culture & difference are important parts of life.
Notes: In lew of the current Covid-19 epidemic Lyle's wake will be on hold. Instead of sending flowers, we are asking anyone who is interested to donate to the Bali Childrens Foundation non-profit, in the name of Lyle Ronalds. It was a cause that Lyle cared deeply about and always wanted to do more for.